About Us
I have a relaxing treatment room on the outskirts of Dundee in Monifieth, where I carry out complementary therapy treatments including a range of massages, reflexology and reiki.
I offer an online booking system and text reminder service. This makes it really easy for you to book an appointment today.
The Tranquility Zone is an approved provider of complementary therapies and massages for the "Short Breaks" service run by Dundee Carers and Angus Carers.
The Tranquility Zone is an approved provider by Parkinson's UK and MND Scotland to provide complementary therapies. I enjoy helping people living with Parkinsons, MND or their carers with my treatments across the Dundee and Angus area.
I'm also a volunteer therapist with local cancer support charity CANDU offering treatments in their premises in South Tay Street, Dundee.
I always endeavour to provide an excellent service and am pleased that The Tranquility Zone has been recognised by the Quality Business Award as the best massage therapist in Dundee.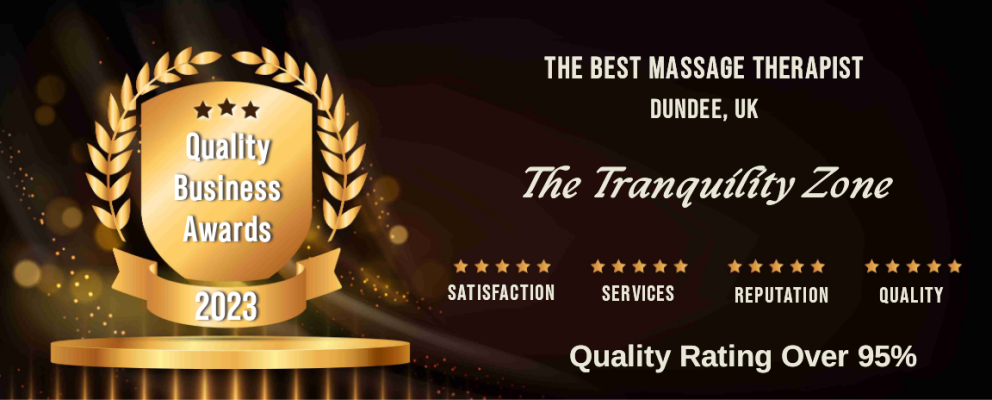 I am delighted to advise that The Tranquility Zone has for the second year running been awarded the Scotland Prestige Holistic Treatment Specialist of the Year.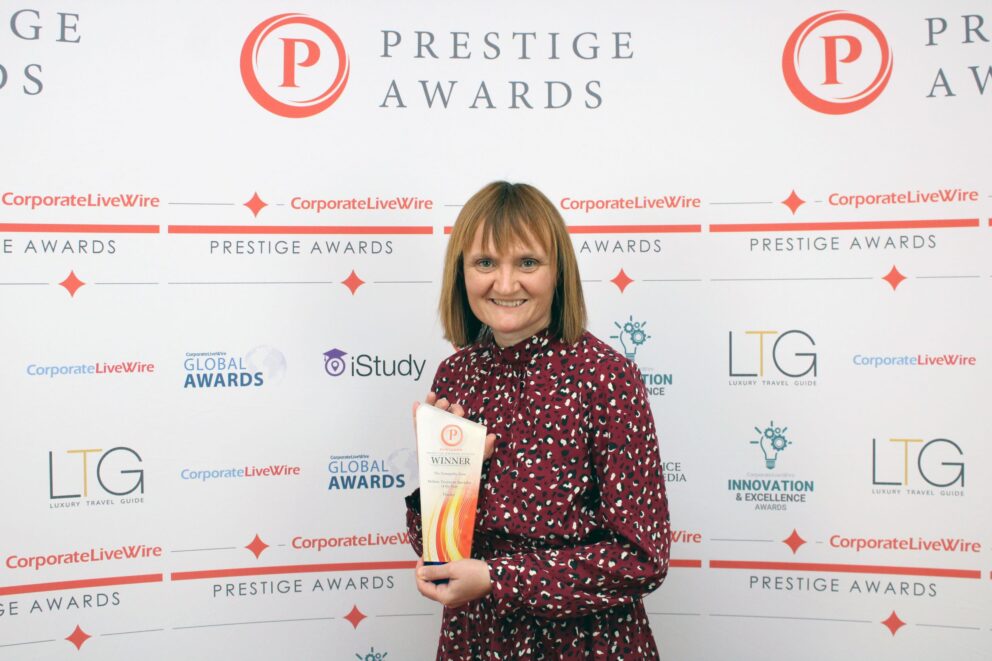 Three Best Rated have for eight years awarded The Tranquility Zone the best massage in Dundee.
You can read review and recommendations for my treatments below. Further recommendations for massage and other treatments are available on The Tranquility Zone Google page.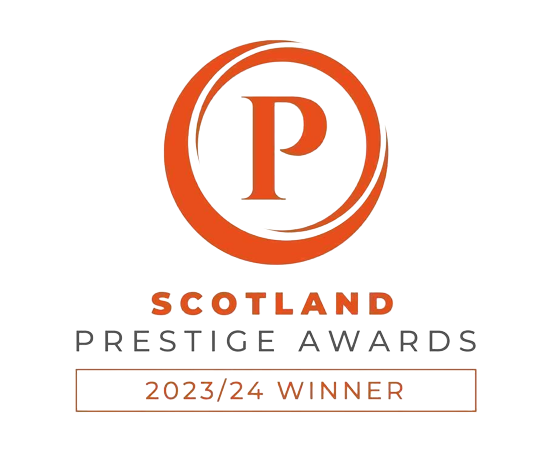 About Me
My interest in complementary therapies began in 2003 when I received my first Reiki treatment whilst pregnant. After receiving this treatment I became fascinated with Reiki and decided that I wanted to be able to use this beautiful therapy myself. I began practicing Reiki in January 2005 and am now a Reiki master teacher.
I'm a fully qualified and experienced therapist and love my job. I'm passionate about my business and the treatments and courses I offer. To ensure that you receive the treatment that will benefit you the most. I personalise each treatments to suit your needs taking in to account your own circumstances.
I also enjoy working in the community and with charities. Some of the work I have done with charities has been the most rewarding of my career. It also challenges me, makes me a better therapist and lets me see how much my treatments can help people in different ways. I am married with 2 teenage children, so this keeps me busy outwith work! I also love my animals. When you visit there is normally an opportunity to meet at least one of them – just ask!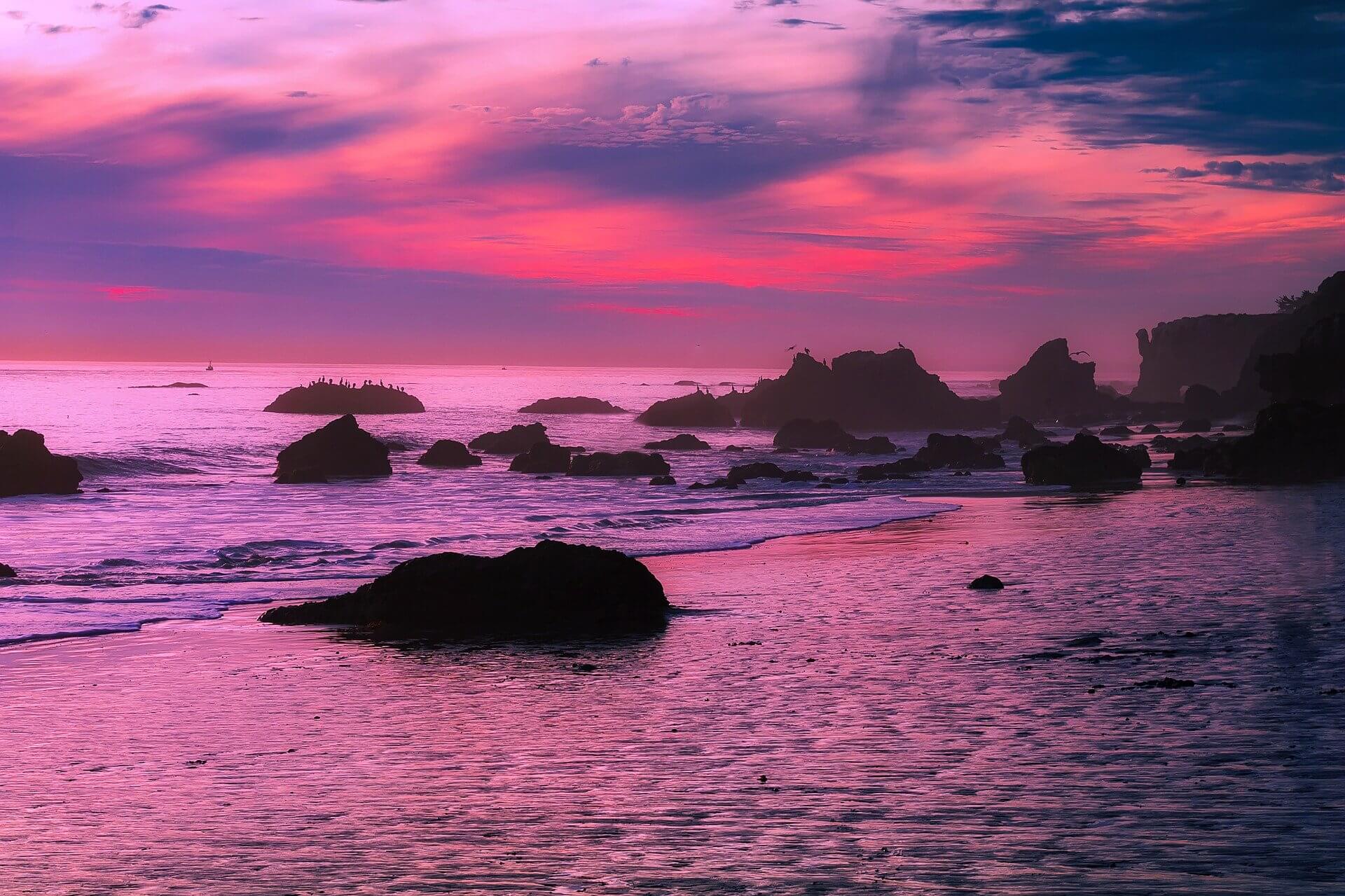 Our Treatments
Our range of relaxing complementary therapy treatments can be seen below. Appointments can be made at the most convenient time for you, including some evenings and weekends.
Our Courses
I offer a range of training courses and workshops for you to learn complementary therapies. My workshops allow you to learn some massage techniques so you can massage your family, friends or partner.